Published on April 6 2014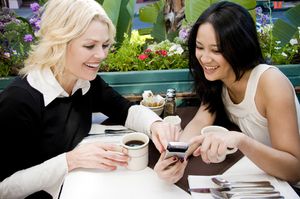 The Slim Fast Diet – lose weight in a week
If you want to lose weight and keep it off in the long run, if you want to follow a diet that has been used successfully by thousands of women from all around the world for the past three decades, then the Slim Fast Diet is for you!
What's it about?
People that used the Slim Fast Diet claim that it helped them lose 7lb in the first week and 1lb from then on. This is possible thanks to the fact that you will have breakfast and lunch in the form of milkshake-style drinks, not to mention that you have to eat six meals a day, which will increase your metabolism and make you burn fat.
Does it work?
The key to losing weight the Slim Fast way is to switch what you usually have for breakfast and lunch with a drink from this diet plan and to have a healthy, 600 calorie meal in the evening. Because you don't have to count calories, this weight loss method is very easy to follow.
The good thing about the Slim Fast Diet is that all of its meals are well-balanced, which means that you don't have to take vitamin supplements, like you have to when following other diets. If you feel like the food you are eating just isn't enough, there are three 100 calorie snacks you may have during the day, like yoghurt, fruit or a Slim.Fast snack bar.
If you have a busy life and you eat mostly on the go, then The Slim Fast Diet is the one for you! You don't have to count calories or watch portion sizes, because all the breakfast and lunch replacements are pre-packed!
Are there any drawbacks?
If you have a weight problem, the first few days on this diet will be very difficult for you, because the portions it contains are considerably smaller than what you're used to. But if you want results you must hang in there and persevere! Furthermore, if you decide to eat out in the evening you must try to keep your meal within the 600 calorie limit, in order to make sure that you don't mess with your chances of becoming slimmer.
This is how a day on the Slim Fast Diet should look like:
1. For breakfast you will have a Slim.Fast raspberry smoothie.
2. A piece of fruit will be your mid-morning snack.
3. For lunch you can have a Slim.Fast Mediterranean tomato and bean soup.
4. Slim.Fast pretzels will be your mid-afternoon snack.
5. As I said, for dinner you can have a 600 calorie meal, anything you want, as long as it's healthy. For example, you may have chicken breast with roasted vegetables or lemon and courgette pasta.
6. If you want an evening snack, you can have a Slim.Fast chocolate caramel bar.